"Success is not final, failure is not fatal; It is the courage to continue that counts."

- Winston Churchill

About Us...
I am Michael Becher PhD, founder of Epicures Inc., and I would like to tell you a little bit about our company and how we might work together. I founded Epicures Inc. in 1999 after leaving a position as Research and Development Director at Bob Evans Restaurants. My position at Bob Evans Restaurants was the last in a long career of directing purchasing, culinary development, product development, and providing executive direction for successful food services and food products companies and industry leaders including; Bob Evans Restaurants, KFC-USA, Frito Lay, and more. Throughout my career, at every company, there was a constant requirement to manage and complete a large number of projects while having only a fraction of the manpower and budget to accomplish even a portion of the projects. We would have to manage product development, supply chain needs, new menu development, labor reduction, food cost reduction, product improvement, nutritional analysis and much more with critically insufficient means. In our industry there seemed to be a pervasive and regular need for additional manpower and resources, and so I designed Epicures Inc. to fill that need for our clients.

Building a successful business is not simply a product of long hours and hard work; it requires a good team, and good decisions. You need to be able to delegate work to someone you trust to do the job as well as you would do it yourself, and better. You need to be able to trust that your team is going to make good decisions and save you money while providing better quality products and services to your customers. One good decision that you can make today, is to contact us and make us a member of your team. It is as simple as filling out the contact form at this bottom of the page, or giving us a call at the number at the top of this page. We would love to be a part of your team, and a part of your company's success.


Our Services...
At Epicures Inc. we have many chefs, restaurant industry executives, food and beverage research and development professionals, purchasing experts, and manufacturing and distribution partners with decades of experience in the industry. Our many manufacturing partners have the capabilities to develop, produce, and distribute any food products in your retail portfolio or across your entire menu at the quality and price you need. We are development partners, not brokers, so we do not represent any particular manufacturers; we represent your interests, the interests of our clients. This gives us the flexibility to work with any and all manufacturers available to deliver the products and services you need at the prices you want. We are able to provide you with all of the additional manpower and development services required for your business to succeed, at no cost. We are compensated by the manufacturers, not our clients, so you can enjoy all of the extra resources you need without increasing your budget or adding any extra costs. We are basically just an extension of your existing work force, here to help you with your projects without the hassle of any additional expenses. You simply give us a job to do, and we do it very well, at no cost to you.

At Epicures Inc. our main goal is to help our clients in the food services and food products industry. We want to serve as the extra manpower and additional resources needed to accomplish all of their goals. We want to help connect our clients to just the right combination of industry professionals to help them with their new product ideation, product development, new menu development, purchasing, labor reduction, food cost reduction, product improvement, nutritional analysis, quality control and assurance, culinary support, general problem resolution, and much more. We want to help expand the capabilities of our clients' new products development and current products improvement team. We want to help cultivate new products and new suppliers or manufacturers. We want to help improve old products, reduce costs, improve quality, and improve consistency and convenience. We want to help our clients to accomplish much more than they could on their own without adding any additional costs or overhead. We want to help our clients succeed.

I am sure there are many projects you have in your business, and many more projects you would like to begin if only you had the time, the staff, the equipment, the space, and the additional resources. Now, with Epicures, you do. What can we start helping you with today?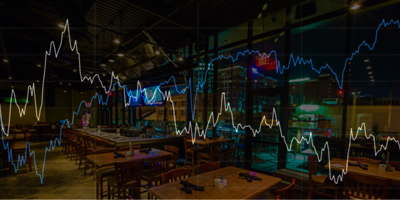 Is a casual dining restaurant crisis looming?
Most of the largest restaurant chains in the country are either "quick service" restaurants like McDonald's or "fast casual" restaurants like Chipotle or Panera Bread. "Casual dining" restaurants like Ruby Tuesday or TGI Friday's have more competition than ever and need to adjust to the changing market. How are they doing? ...
Read More