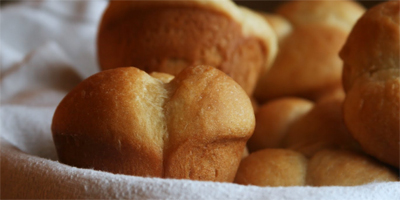 Made fresh daily! Is it always the best way?
Could some of your menu items or products be better if someone else makes them? Many larger, more successful restaurant chains regularly improve the quality, consistency, and cost of popular products by having them made by a professional food products manufacturer.
If your business is a growing restaurant chain, and you want it to continue to grow, you need to make smart decisions about your successful products and menu items. It may generally seem like a good idea to make items fresh, every day, in your own kitchen, but this is not always true. You may find that some of your popular items might suffer from quality and consistency issues from restaurant to restaurant within your organization. Also, as your organization grows you may see a costly duplication of effort and waste as every kitchen in every location makes the same items every day.
At Epicures Inc., we see growing restaurant chains deal with product issues like these all the time. As a restaurant chain grows, there are always certain popular items that were great when there were fewer locations, but as the business grew, the consistency, quality, and cost of these popular items began to vary wildly from location to location and kitchen to kitchen.
Often, our clients would decide that it was a good policy to make a particular item in every restaurant to guarantee quality, and ensure that their products were freshly made daily. Believe it or not a product doesn't have to be made in your kitchen to be fresh or well made. Many items can be made better, smarter, and cheaper when they are made by a professional food products manufacturing company that specifically manufactures menu items and products for restaurants.
One of our clients at Epicures Inc. was a growing regional restaurant chain with about 50 locations. They were having an issue with one of their more popular products. They would provide a basket of freshly made bread to every table, every customer, during every service, in each of their 50 locations. The bread was fantastic when properly made, and it was enjoyed by almost every customer, every night, in every restaurant. When the business was smaller, and had fewer locations, the only problems they had to deal with were minor variations in consistency and occasionally running out of bread on busy nights. But as the business grew, problems with their popular bread baskets grew.
As their business grew, and they were making bread daily in 50 different locations, they started to develop some real problems. They noticed a considerable labor and waste expense increase associated with the daily making of the bread in 50 different kitchens, but more importantly they saw a severe deviation in the consistency and quality of the bread throughout the 50 locations. They also noticed that they were running out of the bread more and more often on busy nights. They thought about freezing their bread ahead of time, but it never seemed to freeze properly and the quality would suffer terribly. This was a very popular product, and their bread issues were becoming a major problem.
We worked very hard to find a regional baked goods manufacturer that could precisely reproduce their product and ship it freshly packed, in a timely manner, to all of their 50 restaurant locations. Our client was pleasantly surprised to find that their bread rolls were very well made in exactly the quality and freshness they desired, and maintained excellent consistency. Furthermore, the bread rolls were prepared and carefully frozen in a particular process that maintained their freshness and flavor when reheated prior to service. The bread could now be easily stored, kept on hand, and heated as needed for service so that they would never run out of their wonderful bread baskets during a busy night again.
Our client was now able to serve their same wonderful bread baskets with a little help from an experienced baking company, while actually saving money. Their bread was just as wonderful and delicious as ever, the quality was excellent, and the consistency was fantastic. They could store their bread in the freezer and prepare it as needed, saving them a lot of trouble on busy nights and eliminating a surprising amount of waste on slower nights. This was arguably their most popular product, and with a little help they dramatically improved the product quality, consistency, and availability while saving money in the process. This was all done with a simple phone call and a little free help from us at Epicures Inc.
There are always product and menu item problems that pop up as a restaurant chain is growing. Dealing with these problems becomes a lot easier when you have a friend in the business who is always happy to offer some free help. Give us a call at Epicures Inc., we would love to help you improve your products and save money at the same time.
---